(This post may contain affiliate links. Read my full disclosure.)
This is the a ULTIMATE list of the Best and Healthy Meal Prep recipes . There are hundreds of healthy Meal Prep recipes from different cuisines!.
Prepare these healthy and easy recipes on Sunday and have ready to eat meals for the rest of week. These meal prep recipes are excellent choice for busy and working people. These meals are healthy and can be prepared for lunch or dinner.
American Chicken Recipes
Lemon & Thyme Chicken Meal Prep From Yummyhealtheasy
Honey Mustard Chicken with Roasted Carrots and Potatoes From RecipeRighter
Baked Chicken, Broccoli and Sweet Potatoes From RecipeDiaries
Chicken Butternut Squash Pasta From Immaeatthat 
Buffalo Chicken Ranch Whole 30 Meal Prep From 40aprons 
Pineapple Chicken Meal Prep Bowls From TheCulinaryCompass
Southwest Chicken Burrito Bowls From JarOfLemons 
BBQ Chicken and Roasted Sweet Potato Bowls From TheCreativeBite 
20 Minute Chicken, Rice and Broccoli From GimmeDelicious 
Harvest Chicken Salad From LifeLoveAndGoodFood 
Spicy Chicken and Sweet Potato Meal From PinchOfYum 
One-Pan Chicken And Veggie Meal Prep From BuzzFeed
Simple and Healthy Chicken Sweet Potato Bake From AppleOfMyEye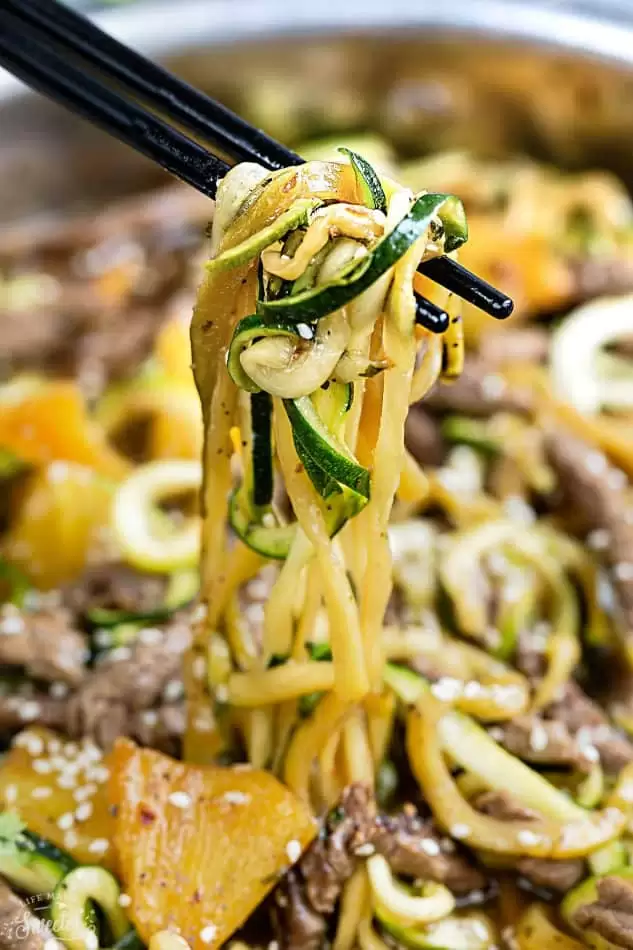 Teriyaki Beef Zoodles From LifeMadeSweeter
Healthy Chicken and Veggies From GimmeDelicious 
Hawaiian Chicken Meal Prep Bowls From LifeInTheLoftHouse 
Seafood & Pork Meal Prep Recipes
Honey BBQ Baked Salmon Bowls from Cotter Crunch
Lemon Roasted Salmon with Sweet Potatoes from Little Spice Jar
Skinny Bang Bang Zucchini Noodles Meal Prep from Kirbie's Cravings
Shrimp Teriyaki Zucchini Noodles from Gimme Delicious
Shrimp Fried Rice Meal Prep from Damn Delicious
Shrimp Taco Meal Prep Bowls from Gimme Delicious
Pork Egg Roll in a Bowl from Peace Love and Low Carbs
One Pan Italian Sausage and Veggies from Chelsea's Messy Apron
Carnitas Burrito Bowls from Fit Foodie Finds
Asian Meal Prep Chicken Recipes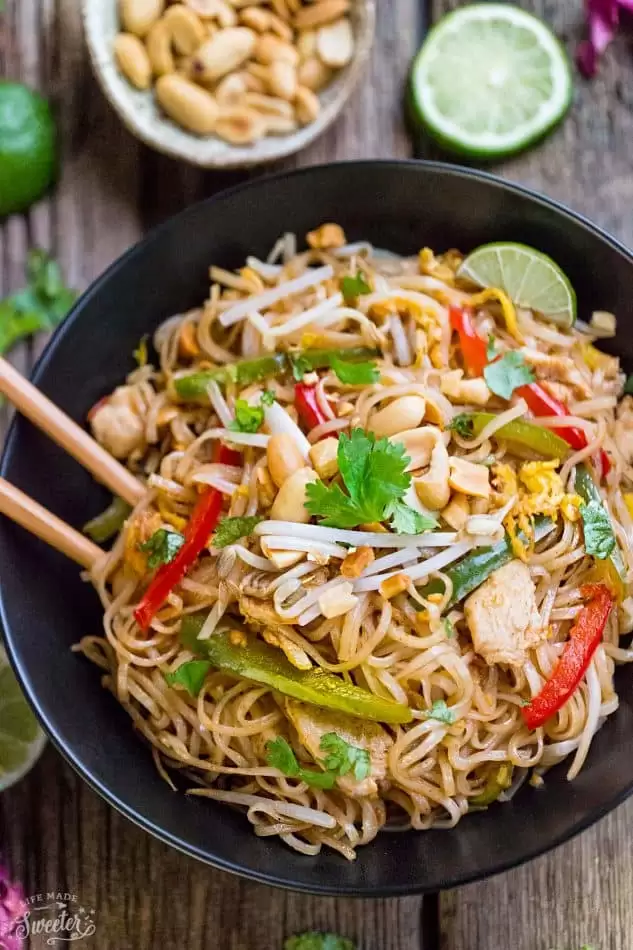 Chicken Pad Thai Noodles From LifeMadeSweeter 
Chicken and Broccoli Stir Fry From KirbieCravings 
Sriracha Chicken Cauliflower Fried Rice From KirbieCravings 
Thai Chicken Wrap Bistro Boxes From GimmeDelicious 
Thai Chicken Salad with Skinny Peanut Dressing From LittleSpiceJar 
Peanut Lime Chicken Lunch Bowls From SweetPeasAndSaffron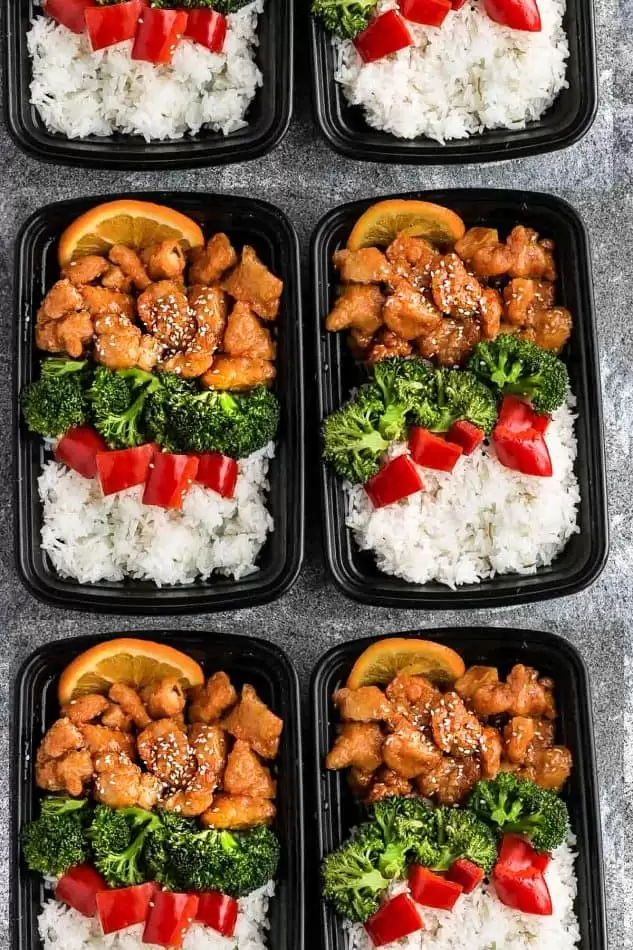 Slow Cooker Orange Chicken From LifeMadeSweeter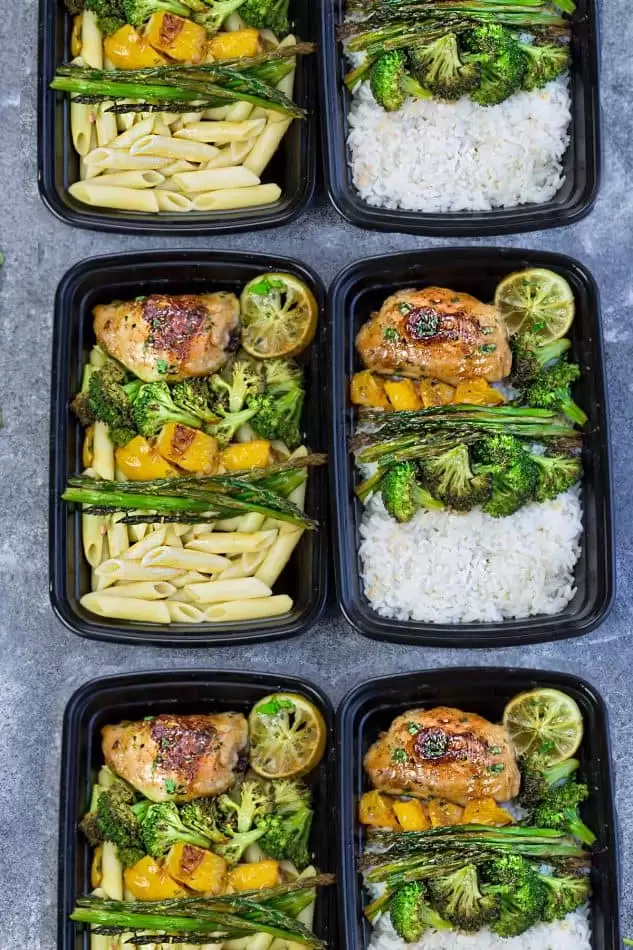 Honey Lime Chicken From LifeMadeSweeter 
Honey Sesame Chicken Bowls From SweetPeasAndSaffron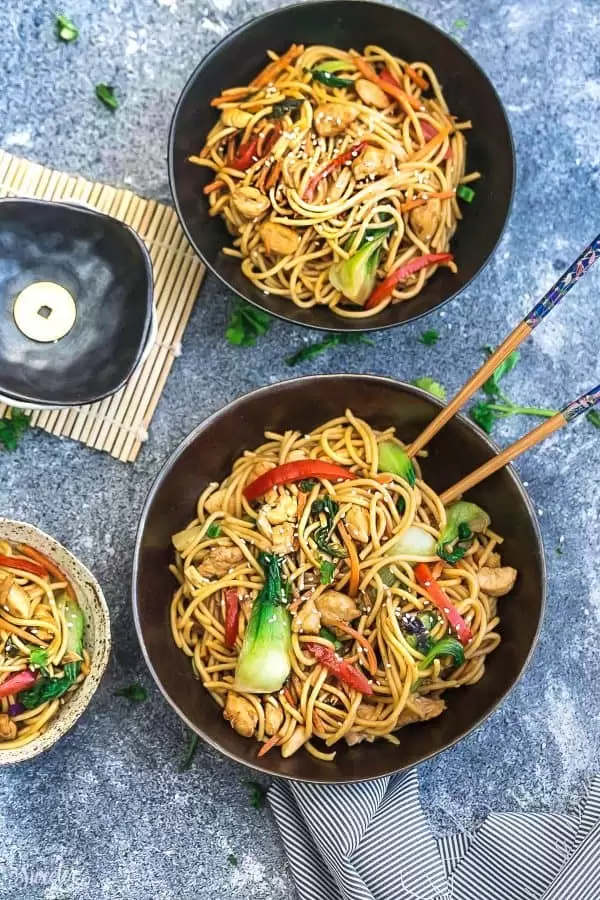 Slow Cooker Chicken Lo Mein Bowls From LifeMadeSweeter 
Sesame Chicken Pasta Salad From SweetPeasAndSaffron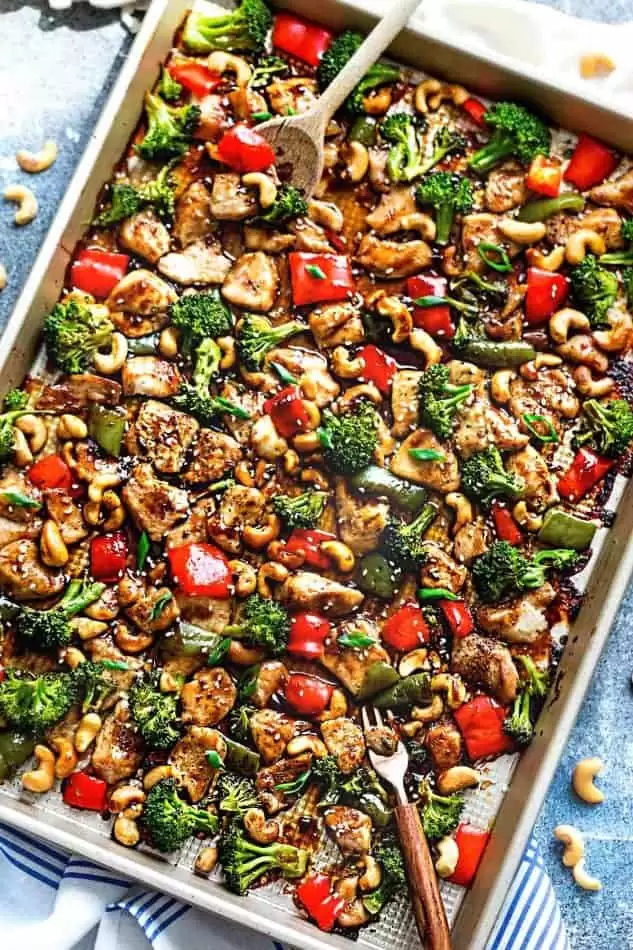 Cashew Chicken Meal Prep From LifeMadeSweeter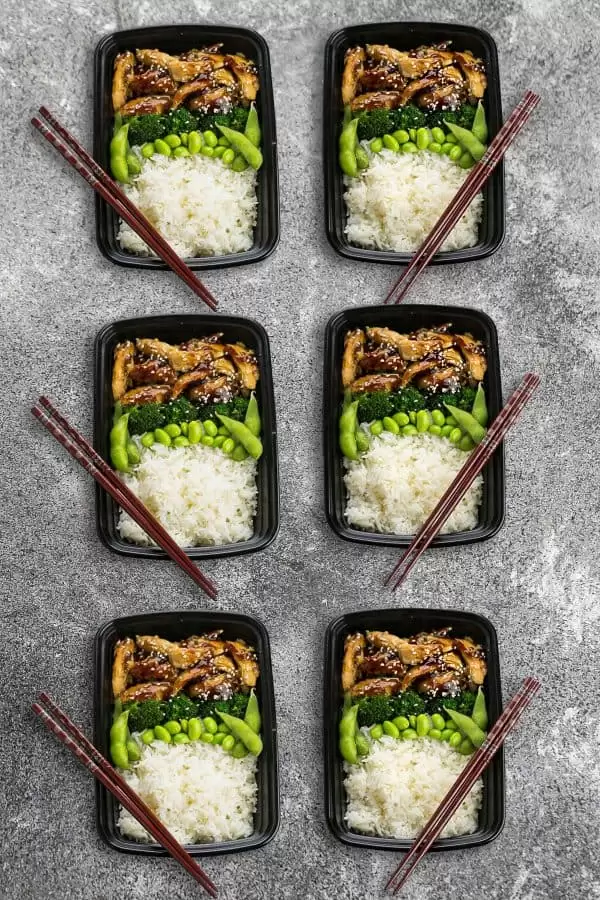 One Pan Teriyaki Chicken with Vegetables From LifeMadeSweeter 
Chicken Teriyaki Stir-Fry From BuzzFeed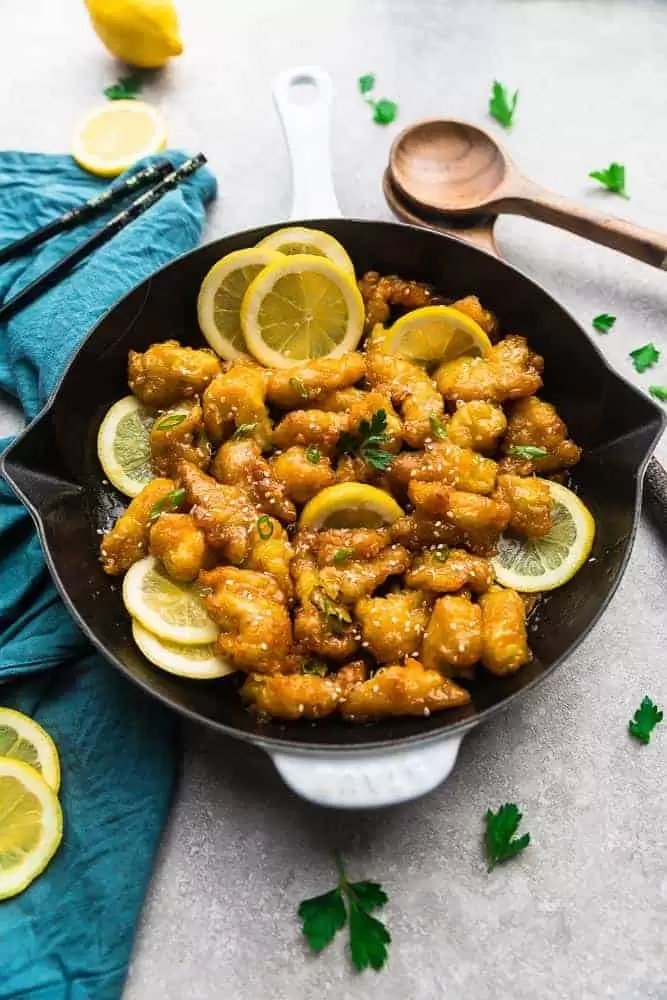 Asian Honey Lemon Chicken From LifeMadeSweeter 
Beef Meal Prep Recipes
Steak Cobb Salad Meal Prep from Damn Delicious
Salsa Verde Taco Bowls from Easy Peasy Meals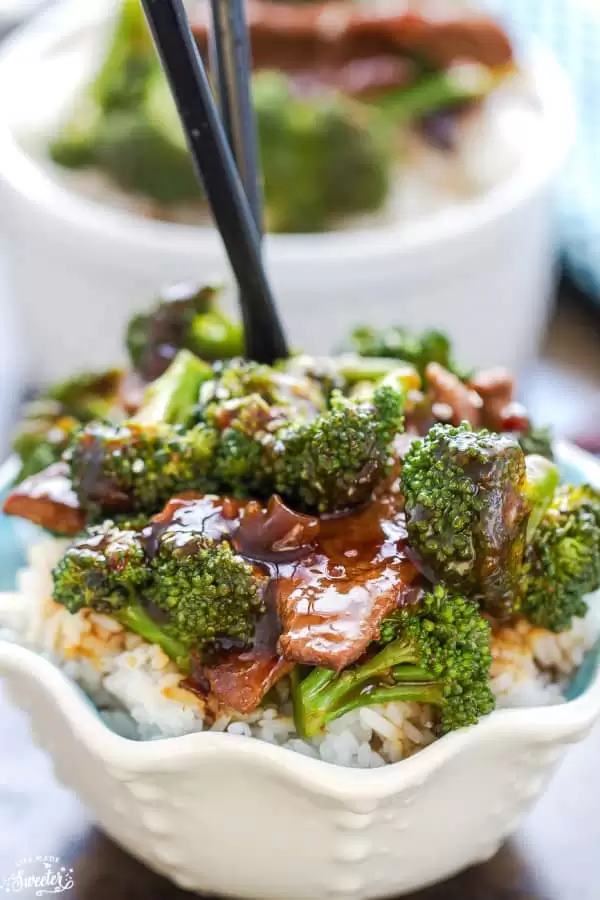 Beef and Broccoli from Life Made Sweeter
Sheet Pan Steak and Veggies from Damn Delicious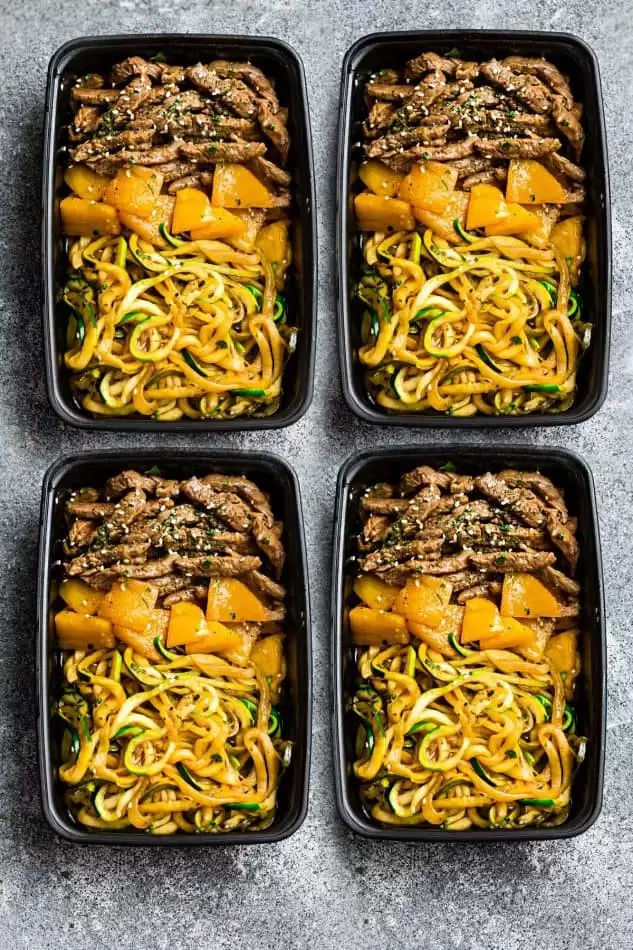 Teriyaki Beef Zoodles from Life Made Sweeter
Steak Burrito Bowl from Six Sisters Stuff
Korean Beef Bowl Meal Prep from Damn Delicious
Meal Prep Taco Salad Lunch Bowls from Kristine's Kitchen
Mexican Meal Prep Chicken Recipes
Meal Prep Chicken Burrito Bowls from Gimme Delicious
No Cook Burrito Bowls from Everyday Meal Prep
Tex-Mex Chicken Meal Prep Bowls from Valerie's Kitchen
Fajita Bowls (Meal Prep) from Spend with Pennies
Baked Lime Chicken Bowls from Yummy Healthy Easy
Cilantro Lime Chicken with Cauliflower Rice from Fit Foodie Finds
Fiesta Chicken Rice Bowls from The Girl on Bloor
Turkey Meal Prep Recipes
Turkey Taco Lunch Bowls from Sweet Peas and Saffron
Turkey Spinach Pinwheels Meal Prep from Damn Delicious
Honey Sriracha Glazed Meatballs from Eat Yourself Skinny
Zucchini Noodles with Turkey Meatballs from Damn Delicious
Thai Turkey Meal Prep Lettuce Wraps from Sweet Peas and Saffron
Turkey Taco Bowls with Cauliflower Rice from Kirbie's Cravings
Vegan Meal Prep Recipes
Deli Snack Box from Damn Delicious
Copycat Starbucks PB&J Bistro Box from Damn Delicious
No Cook Snack Boxes from The Beachbody Blog
Vegetarian Quinoa Burrito Bowls from Simply Quinoa
Lo Mein Meal Prep from Damn Delicious
Tofu Burrito Bowl from The Fitchen
Healthy Meal Prep Bowls from Green Healthy Cooking
Curried Chickpea Bowls with Garlicky Spinach from Eating Bird Food
Spicy Chickpea Quinoa Bowl from Eat Yourself Skinny
Other Meal Prep Chicken Recipes
Chicken Meal Prep Bowls: 5 Ways from Smile Sandwich
Chicken and Hummus Lunch Meal Prep from Project Meal Plan
Meal Prep Butter Chicken from Gimme Delicious
Meal Prep Greek Chicken Gyro Bowls from Creme de la Crumb
Healthy Greek Chicken Meal Prep Bowls from Ally's Cooking
Anti-Inflammatory Turmeric Chicken Bowls from Unbound Wellness
Pesto Chicken Pita Pockets from Sweet Peas and Saffron
Sheet Pan Parmesan Pesto Chicken, Broccoli and Carrots from Carlsbad Craving
Pesto Chicken & Veggies from Buzzfeed
Greek Chicken Roasted Cauliflower Meal Prep Bowls from Food Faith Fitness
Chicken Shawarma and Sweet Potato Fry Bowls from Hall Baked Harvest
Greek Healthy Meal Prep from 40 Aprons
Italian Chicken Meal Prep Bowls from Eazy Peazy Mealz
Jerk Chicken Meal Prep Bowls from Food Lovin Family
Greek Chicken Bowls from Eazy Peazy Mealz
Honey Garlic Chicken Meal Prep From CleanFoodCrush
Healthy Roasted Chicken & Veggies From GimmeDelicious
Thai Chicken Meal Prep Bowls From TheGirlonBloor
Healthy Meal Prep Bowls From EatWell101
Breakfast Meal Prep From DamnDelicious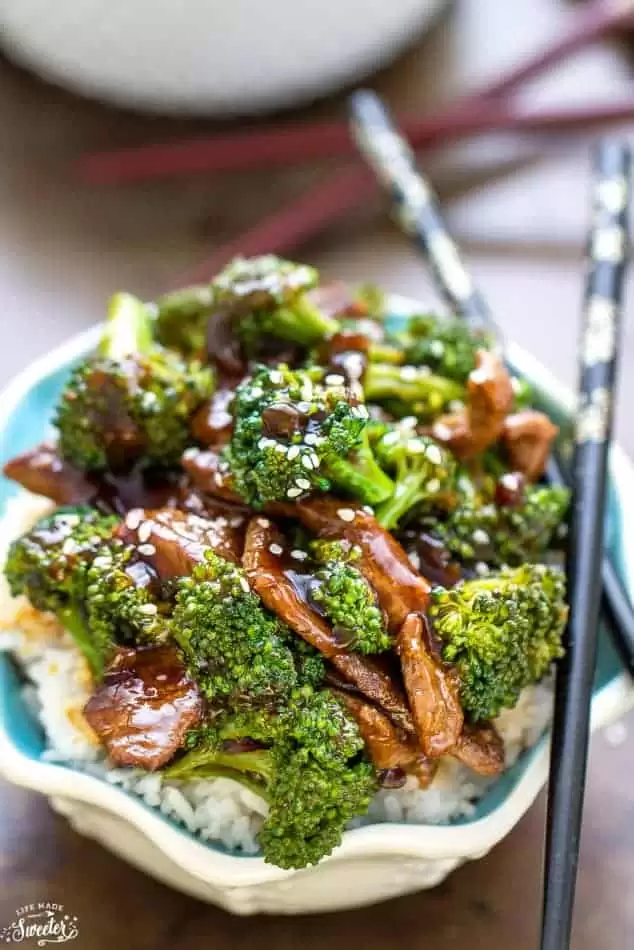 Beef And Broccoli From LifeMadeSweeter
Starbucks Protein Bistro Box From Number-2-Pencil
Almond Flour Pancakes From SkinnyFitalicious
Shrimp Fried Rice From DamnDelicious
Burritos Break Fast From DamnDelicious
Weekly Meal Prep From iFOODreal
Middle Eastern Meal Prep Boxes From GimmeDelicious
Korean Beef Bowl Meal Prep From DamnDelicious
Lemon Roasted Salmon From LittleSpiceJar
Tuna Salad Meal Prep From DamnDelicious
Deli style Protein Box From Number-2-Pencil
Shrimp Taco Meal Prep Bowls From GimmeDelicious
Chicken Salad Mason Jar Salads From KristinesKitchenBlog
Taco Lettuce Wraps Meal Prep From KirbieCravings
Healthy Baked Tilapia And Veggies From GimmeDelicious
Spanish Beet And Chicken Power Salads From HealthySeasonalRecipes
Avocado And Egg Breakfast Meal Prep From DamnDelicious
DIY Pizza Lunchables From DamnDelicious
Garlic Parmesan Kale Pasta Meal Prep From BudgetBytes
Steak Potatoes Meal Prep Bowls From JarofLemons
Peanut Butter Banana Roll Ups Snack Box From DamnDelicious
Turkey Taco Bowls With Cauliflower Rice Meal Prep From KirbieCravings
Spicy Chicken Sweet Potato Bowls From TheSarcasticBlonde
Copycat starbucks PBJ Bistro Box From DamnDelicious
Thai Peanut Chicken Meal Prep Bowls From FromValeriesKitchen
Chili Lime Chicken And Rice Meal Prep Bowls From  GimmeDelicious
Turkey Spinach Pinwheels Meal Prep From DamnDelicious
Sesame Chicken Pasta Salad From SweetPeasandSaffron
Buffalo Turkey Meatballs Easy Meal Prep Bowls From TheForkedSpoon
Chicken Enchilada Meal Prep From EazyPeazyMealz